Purchasing original art is one of the high points in life! 
Living with original art is delightfully healing!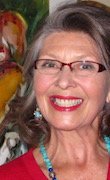 From this platform, collectors trust their hearts and heads 

to 


surround themselves with 

creations which feed them emotionally, spiritually, 

and in untold ways.




Making a decision as to what to purchase need not be daunting--

it is more a matter of acknowledging your reaction to a piece 

and 

knowing that it will serve you.
PURCHASE YOUR CHOICE THROUGH ITS PAGE
OR
CUSTOM FINE ART
How We Work Together to Create Your Personal Image of Strength & Joy
1. We arrange a consultation and meet for one hour (long distance is arranged with a virtual meeting).

2. I have a few leading questions to guide us in our purpose of exploring your strength and joy.  It is fun, delightful, 
                and it is confidential.

3. We sign a contract for your desired size, the price it will be, and my guarantee to deliver your fine art in 30 days.

4. Your fine art is delivered ready to hang.  You also receive my working studio notes relative to your piece, 
                a Certificate of Title & Authenticity for your estate, and a packet of Fine Art Proper Care implements.
        5.     Contact me to schedule our consultation so we can create your unique personal commissioned piece!



RECEIVING YOUR SHIPMENT
Each canvas is securely wired with professional hardware, ready to hang.  
Your art shipment includes a Certificate of Title & Authenticity for your estate, and a packet of Fine Art Proper Care implements.
Thank you for bringing my art into your life!
Contact me for any discussions about a particular piece, and about your general sways and interest in art...it will be a pleasure!
We work together during our creation process, therefore, original art canvases are nonreturnable and nonrefundable.
Cherilyn SunRidge  |  503.407.3771  |  cherilyn@cherilynsunridge.com
Imagery, text, and content are Copyright © Cherilyn SunRidge, registered with the United States Library of Congress Copyright Office.
Reproduction or capture of imagery, text, or content is not permitted by any entity other than Cherilyn SunRidge.
Copyright stays with the artist Cherilyn SunRidge with all sold, rented, consigned, and commissioned artwork.

"The purpose of copyright is to encourage writers and artists to produce the creative works that enrich our culture."