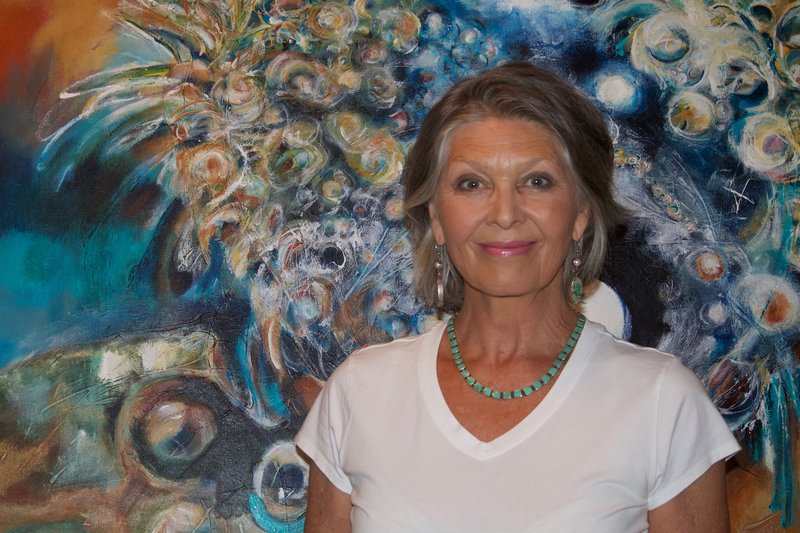 You Can Create Your Own Sacred Space
"While art can beautify and enrich the life of its viewer, it also has the ability to heal and calls to the specific spiritual need of an individual. Abstract acrylic painter Cherilyn SunRidge employs circular forms throughout her art to represent a healing nature. Her earthy, dreamlike explorations of spiritual/nature-based forms have a narrative sense as well as a touch of mythology." (C. Koressel)
OUR WORK TOGETHER~


YOU SEEKING

 unique visual imagery of your strengths & joys


 I INTERPRET

 your sweet truth in my genre
I desire to translate a feeling of celebration and adventure--


celebration

of YOUR naturally-healed wholeness, and

adventure

of visual images taking you into your joyous subconscious.
ENERGY STUDIES AUGMENTING ARTISTIC EXPRESSION
Teacher Training at White Lotus Foundation, 1996, Santa Barbara, California.
Institute of Psycho-Structural Balancing, 1997, Los Angeles, California.
International Professional School of Bodywork, 1997, San Diego, California.
Private Lomi-Lomi training, 2000, Kauai, Hawaii.
Traditional Thai Yoga Massage Therapy, 1997-2000, Santa Monica, California and Kauai, Hawaii.
Foundation for Shamanic Studies in core shamanism, Three-Year Graduate and Advanced Trainings in Shamanism and Shamanic Healing, 1996-2001, West Coast, USA.

Sacred Dance private instruction 1993-2004, Los Angeles, California.
PERSONAL GEOGRAPHY

Raised in southeast Colorado in wilderness, open plains of Nebraska, and rolling dells of Wisconsin.  

Relocated to Berkeley, California as a young adult.

Fifteen summers in SE Alaska fjord forest, geologic field work & plein air painting.

Relocated to southern California and continued watercolor studies. 

Conducted a personal exile to southwest Colorado near-wilderness for seven years where hiking, crawling, gathering and painting were paramount.  

Relocated to the Portland metropolitan area summer 2012.

Painted and drew as a child, continuing throughout her maturing years.
EDUCATION

Stephens College, Columbia, Missouri, 1969-1971,  interior design and fine art.

Berkeley, California, 1972-1978,  drawing, watercolor, life drawing and sculpture at University of California, Berkeley Extension in San Francisco, Mills College, Oakland, California; plein aire watercolor painting Monterey, California University of the Pacific, Stockton, California professor.

Sierra Madre, California, 1983-1990,  watercolor studies with a National Watercolor Society award-winning instructor; drawing and portraiture.

Painting and drawing in remote "field" locations for decades, 1971-Present.


Resume, Statement, Articles, Philosophy upon request.
Imagery, text, and content are Copyright © Cherilyn SunRidge, registered with the United States Library of Congress Copyright Office.
Reproduction or capture of imagery, text, or content is not permitted by any entity other than Cherilyn SunRidge.
Copyright stays with the artist Cherilyn SunRidge with all sold, rented, consigned, and commissioned artwork.


"The purpose of copyright is to encourage writers and artists to produce the creative works that enrich our culture."